Configuring Cisco Meraki to forward events
Following are the steps to configure your Cisco Meraki device:
To configure Cisco Meraki device to forward syslog events, follow the below steps.
You can forward syslog messages from Meraki MX security appliances, MR access points, and MS switches.
Log into the Meraki dashboard.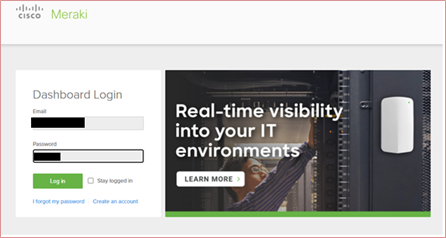 Go to Network-wide > Configure > General.

Click Add a syslog server.
Enter the forwarder IP address.
Enter 11558 in the Port field.
In the Roles field, select all logging roles, including (if applicable) Appliance Event Log, Switch Event Log, and Wireless Event Log.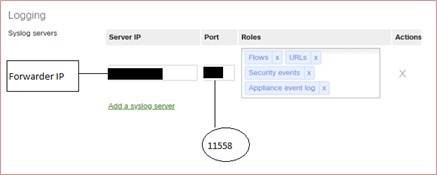 Click Save.
Now the configuration is completed, and logs will start ingesting into chronicle.
Sample Logs
The following are the logs that Cisco sends to Chronicle.
<134>1 1688624159.974875708 Silver_Boca_FW01 ip_flow_start src=10.0.0.1 dst=0.0.0.0 protocol=tcp sport=59017 dport=443 translated_src_ip=192.168.1.1 translated_port=59017