This document describes how to configure syslog in Juniper Firewall.
Configure syslog using J-Web
Log in to the Juniper SRX device (J-Web).
Click Configure > CLI Tools > Point and Click CLI in the Juniper SRX device.
Expand the System and click Syslog.
In the Syslog page, click Add New Entry placed next to 'Host'.
Enter the Forwarder IP address of the remote Syslog server.
Click Apply to save the configuration.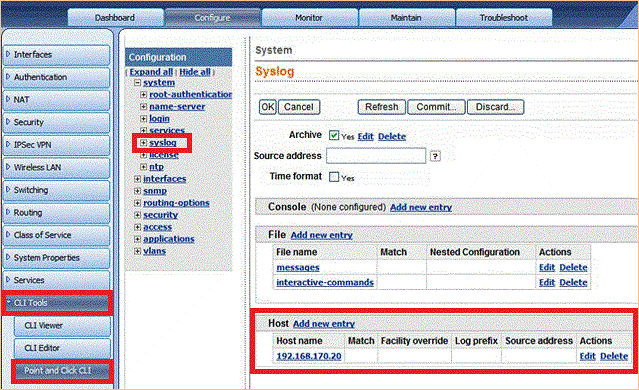 NOTE: Juniper firewall do not have port option. By default, 514 port is used by Juniper Firewall to forward logs to Forwarder (syslog server).
Configure Security Policy using J-Web
To enable logging for security policy,
Select Configure > Security > Policy > FW Policies.
Click on the policy for which you would like to enable logging.
Navigate to Logging/Count and in Log Options, select Log at Session Close Time.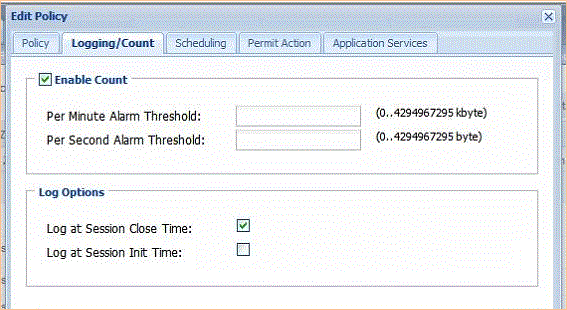 Once the configuration is completed, need to validate the logs in chronicle using a regular expression as (".*") or with specific hostname, will provide the log source types which are ingesting to chronicle, below is the screen shot for reference.