linking together those notifications with telemetry seen across the environment.
Data Types
MCAFEE_EPO
Configuration
SET UP SYSLOG SERVER OUTPUT
In the McAfee EPO console, navigate to Menu > Configuration > Registered Servers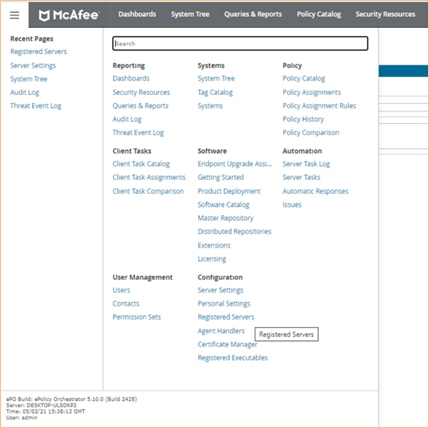 2. Add a new Registered Server with the Syslog type to syslog server and enter a suitable name for the connection, now hit Next. You will be presented with an option for the syslog server and syslog port.

3. Enter your Forwarder IP address and port number 11605.

4. Click Enable event forwarding. Once you have entered the details you can test the connection using the Test Connection button on screen.
5. Click Save.