NetApp SAN is a software-defined object storage suite that supports a wide range of use cases across public, private, and hybrid multi-cloud environments. It is used to store, secure, protect, and preserve unstructured data cost-effectively over long periods.
Prerequisites
Configuration
From the Audit and syslog server page, select Configure external syslog server. If you have previously configured an external syslog server, select Edit external syslog server.
Select CONFIGURATION > Monitoring > Audit and syslog server.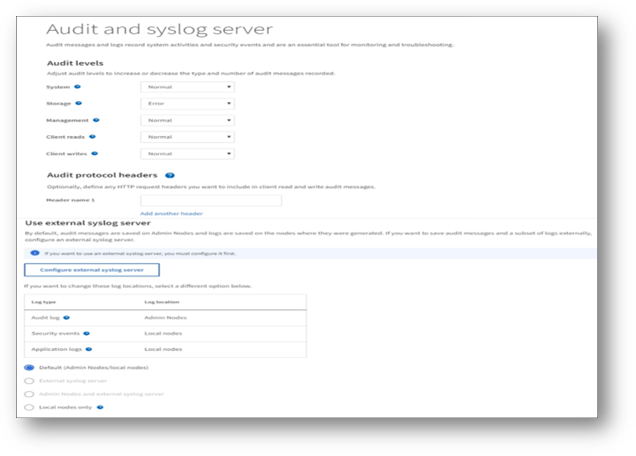 3. Provide the Forwarder IP Address and Port:11735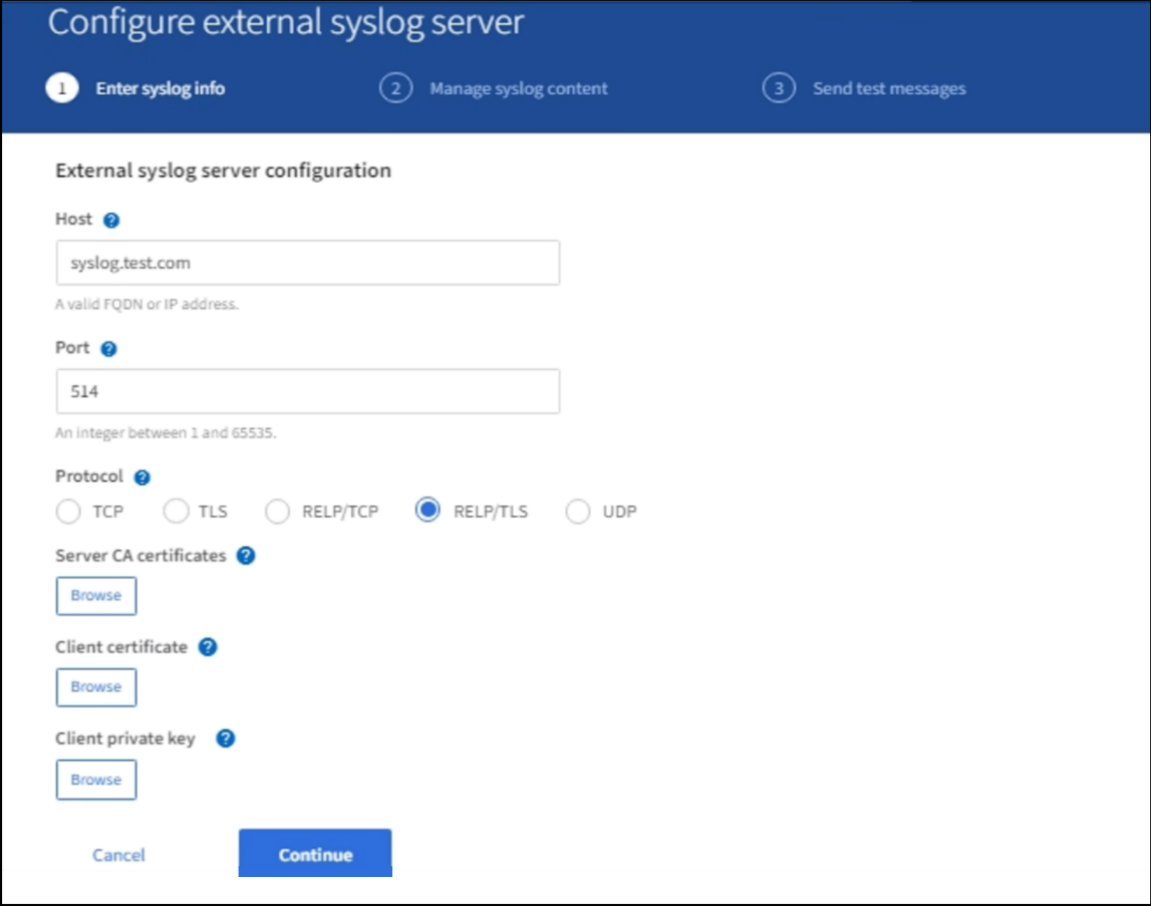 4. Select the type of logs (Audit, Security & Application) and severity that need to be sent to the Forwarder in Manage Syslog content.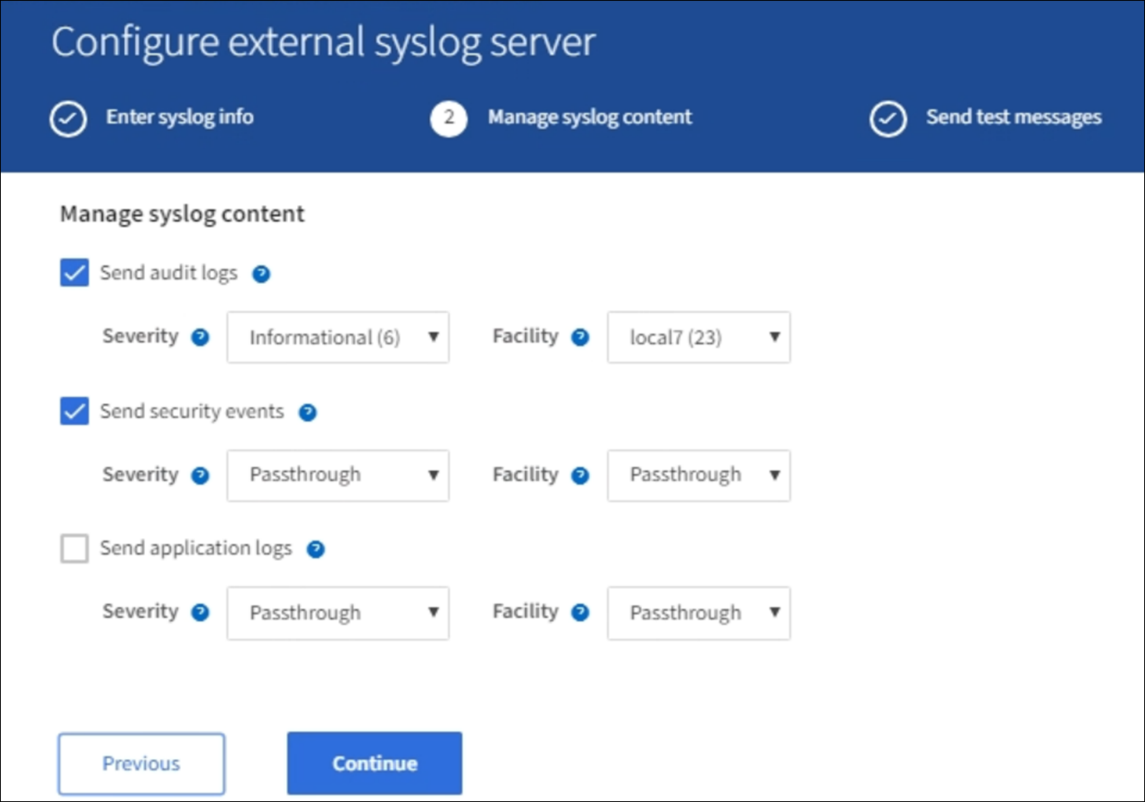 Now the Logs will be generated to the Chronicle as SYSLOG format with NETAPP_SAN ingestion label.
References
https://docs.netapp.com/us-en/storagegrid-116/monitor/configuring-syslog-server.html#Access-the-syslog-server-configuration-wizard