Before you start mapping the Netenrich customers in ServiceNow, you must activate the Netenrich Connect app in ServiceNow.
Customer Mapping refers to mapping the Netenrich customer to a company that the customer belongs to, in the Netenrich Customer Mapping table of ServiceNow.
To map the customer,
Login into ServiceNow portal using valid credentials.
In the left filter menu, search and select Customer Mapping.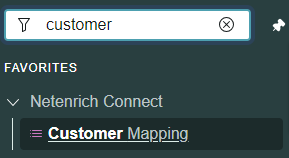 3. In the Customer Mapping listing page, select your desired record that requires customer mapping.
For example, ElectroSwitch.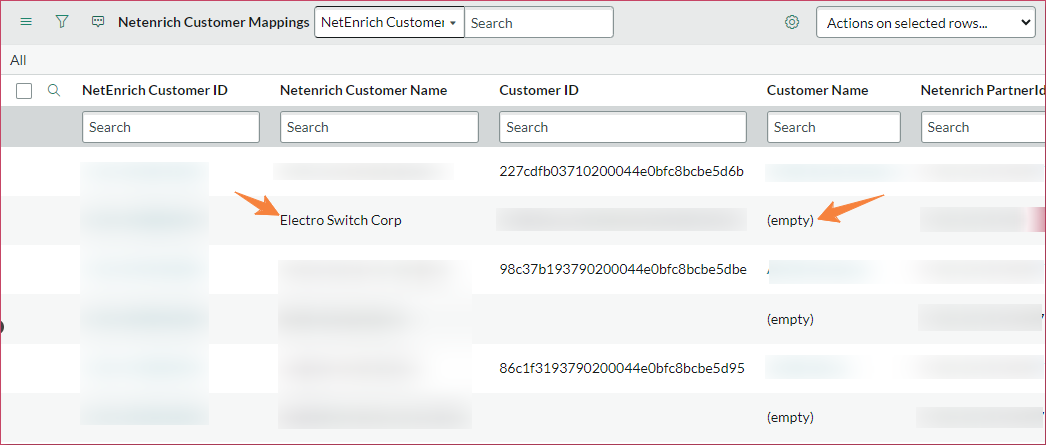 4. In Customer Name field, select (for example) ACME Japan and checkbox next to Mapping Status.
The Customer ID will be generated automatically.
5. In Default Caller field (Optional), select an appropriate caller name.
6. In Default Assignment Group field (Optional), select an appropriate group name.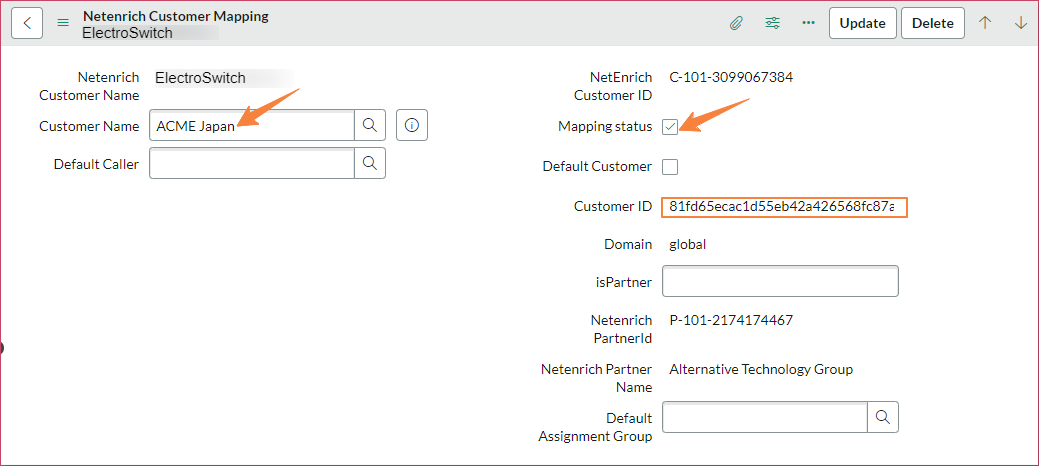 7. Click Update.
Your desired record will be updated with Customer Name and ID.