Roles Required
A user with Global admin role
Prerequisites
Before activating the Netenrich Connect app, ensure that you are in Global scope and the application is Netenrich Connect that appears in the top right corner of your screen.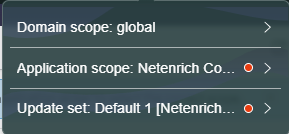 If you are unable to see the scope and application picker, then refer to Trouble shooting (I Could not see scope and application pickers at top of your ServiceNow instance. How do you enable them?)
Activating Netenrich Connect app
To activate the app,
Search for "Netenrich Connect" at left nav bar and click Application Setup.
You will be navigated to setup screen.
In the OAuth Provider field, select Netenrich Connect Outbound Provider from the drop-down menu.

3. Click Configure OAuth button.
A message appears on screen. If you do not see the message, refer to Trouble shooting.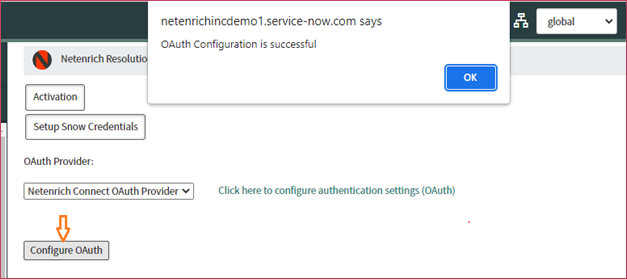 The profile activation is required to test the OAuth credentials.
Navigate to Netenrich Connect --> Application Setup --> Profile Activation.
Click Activate.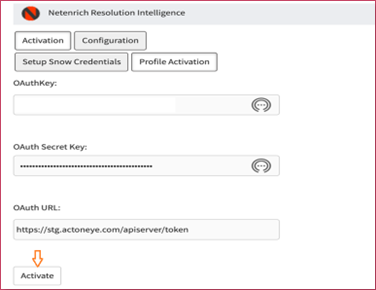 After you have activated the Netenrich Connect app, you should
activate the variouls modules
to get syncing ServiceNow logs with Resolution Intelligence Cloud.